DURLUM METAL CEILINGS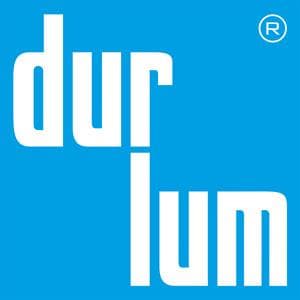 Bespoke ceiling and lighting solutions for extraordinary projects
Durlum is a leader in innovative and inspirational metal ceilings, and integrated ceiling-lighting solutions. Through the relationship between ceiling and light, Durlum seeks to achieve a balanced and connected ambience within a defined space.
Durlum is the optimal choice for a wide range of architectural applications, including airports, railway stations, shopping malls, office buildings and educational establishments, health centres, cultural buildings, leisure facilities or outdoor architecture. Durlum ranges from standardised classic metal ceilings to completely bespoke ceilings, bringing the most stunning, complex and challenging designs to life. Network Architectural is the exclusive distributor of Durlum metal ceilings in Australia.
Key features and benefits
Extensive range – from standardised classic metal ceiling to completely customised Bespoke ceilings

Complete flexibility of design – delivering on the most complex and challenging designs

Support team – technical advice and support during design and implementation

Detailed designs – we'll work with you to develop customised designs, including concepts and production drawings.

Excellent quality management – across all quality standards

Industry leaders in precision of finish

Confidence – Tier 1 Global project list
---
Baffles
Open baffle ceiling with a versatile range of design options and applications
Durlum's POLYLAM linear, open baffle ceiling offers a versatile range of design options. The number, size and perforation of the louvres can be adjusted along with a variety of different fillers to satisfy even the most demanding acoustic requirements. The stunning wooden look is available in a number of colours and finishes to bring your creative designs to life. 
Key features and benefits:
Linear lighting and spot-lighting can be integrated seamlessly

Also available in a hingeable and/or movable options

Can be used in buildings with activated concrete cores

The open ceiling is acoustically effective

Can include POLYLAM dur-COOLTEC ceiling system to deliver air conditioning silently and hygienically without drafts. In comparison to conventional air-conditioning systems based solely on air, Durlum's COOLTEC cooling ceilings offer lower investment, maintenance and operating costs.
---
Clip In
Metal clip-in ceiling system with pressure-resistant suspension hanger
Durlum's S1 metal ceiling system is a clip-in system with rectangular or square symmetrical panels. It is suitable for use in rooms that require a pressure-resistant suspension hanger, such as kitchens or clean rooms. Various system options are available – with a bevel between the panels, or with sharp edges. The S1 clip-in system can be optimised for acoustics, and can be printed with visuals to suit your design requirements.
Key features and benefits:
Can be dismantled easily and quickly
Cassettes available with or without perforation
Lighting integration possible with Durlum's C625 lighting cassette
---
Double Hook On
Versatile metal hook-mounted ceilings with flexible design options
Durlum's double hook on ceiling solutions lend themselves to a range of applications. 
The S7 rail channel system is especially well suited to sales areas or other applications where signage needs to be integrated into the ceiling. Due to its robust design it is also suitable for areas exposed to suction and impact forces, as well as in protected external spaces.  
The S10 H double hook system comes as standard with a concealed substructure, and the individual panels are hook-mounted in the system lengthwise with positive and torsion-free connections.
---
Double Lap
Channel system of rectangular panels with visible, parallel sub-structure.
Durlum's double lap ceiling solutions are perfectly suited for applications where rooms need to be divided up flexibly.
The S5 linear C-channel system has a visible, parallel sub-structure which enables flexible division of rooms. Where required, movable partition walls are secured to the parallel C-channel beams. The system is also available with hingeable and movable properties.
The S5 C-channel system with visible substructure has longitudinal as well as transverse profiles, creating a symmetrical ceiling pattern. The S5 cross louvre system enables rooms to be divided up flexibly. Where required, movable partition walls are secured to the parallel C-channel beams.
Key features and benefits:
Partially available with cooling meanders as a cooling ceiling
Can be dismantled easily and without the need for tools
Partially suited for pressure-tight ceiling applications
Alternative sub-structure with threaded rod
Can be dismantled easily and without the need for tools
Flexible design options
Resources
---
Hook & Lap
Metal ceiling with hook-mountable individual panels
The Durlum S4 metal ceiling system has a concealed substructure with the individual panels hook-mounted and easy to remove. On request, the metal ceiling can be produced to be resistant to lifting, wind action or thrown balls, as well as foldable with mounting clips (S4.7 K). A uniform seam pattern is guaranteed even after maintenance work. 
Key features and benefits:
Optionally available with cooling meanders as a cooling ceiling

Flexible design options
---
Liva
Striking open-cell ceiling with numerous design options
Durlum's striking LIVA multidirectional open-cell ceiling has a dynamic, airy and uniform appearance. Combinable at different heights, the aluminium louvres, arranged at right angles to one another, create numerous eye-catching design options.
Key features and benefits:
Each row of blades can be folded down and removed individually.

Set individual accents

Numerous design options
---
Loop
Stunning three-dimensional ceiling and lighting combinations
The round apertures of Durlum's LOOP metal ceiling blend harmoniously with PUNTEO-J 60 LED downlights to create an aesthetic ceiling pattern that appears to be three-dimensional. This integrated lighting solution guarantees brilliant light quality and soft light transitions.
Durlum's elegant BUBBLE design ceiling is characterised by its convex shapes which also give the ceiling a three-dimensional look and provide a wide range of design options. BUBBLE can also be adapted to various acoustic requirements.
Key features and benefits:
Both ceiling patterns appear endless with LOOPs concealed joints and BUBBLEs s-shaped elements

LOOP is available as a screwed system (Type 2) or as a positive-hold magnet connection (Type 3)

BUBBLE's elements can be hinged individually via torsion springs

Spot lighting can be integrated almost invisible
---
Mesh
Mesh expanded metal double-hook system suitable for various applications
Durlum's S10 H RHOMBOS is a double-hook system with concealed sub-structure that lends itself to a vast array of applications. The panels can be suspended with positive connection and without torsional stress into the system. They are easy to install without the need for tools. 
Key features and benefits:
Flexible design options with a range of mesh in various sizes
---
Open Cell
Modern open-cell structure ceilings with extensive design options
Durlum's range of open-cell structure ceilings lend themselves to a range of applications and creative design options. 
GEOTE is an open-cell ceiling with a consistent and high-quality appearance, making it ideally suited for use in shopping malls, showrooms, airports and other public buildings. The double blade louvre provides an opportunity for a number of distinctive design options. 
The 'braided' metal TICELL open-cell ceiling is a single blade louvre structure which is characterised by a modern metallic airy lightness. Thanks to a special process, the aluminium blade surfaces are structured so their punched edges reflect the flow of light, providing a unique look.
PYTHA is a multidirectional louvre comprising equilateral triangles which offers multiple design options. Depending on the viewing angle and lighting conditions, a different ceiling impression can be obtained each time you look at it. 
Key features and benefits:
Easy to install

Every open-cell grid can be altered individually

Lighting can be integrated aesthetically in the ceilings

The ratio between cell dimension and cell height allows TICELL to provide optimum light permeability.

Suitable for covering the ceiling void (PYTHA)

Integrated carrier
---
Perforation
Achieving visual and acoustic effects through perforation
Metal ceilings and metal wall claddings can be perforated for visual and acoustic purposes. Depending on your project, round, angled or slot-shaped apertures can be selected in various configurations and in a range of different sizes. This makes it possible to create a vast array of different looks.
A key benefit of perforations is the improvement to room acoustics. Sound passes through the perforation holes into the absorption material behind the metal ceiling or metal wall cladding (e.g. acoustic fleece, mineral wool or foam) where it is then absorbed. Speakers or ventilation systems can also use the free cross section of these perforation holes.
---
Raft
Elegant, floating, open metal ceiling system
Durlum's dur-SOLO raft ceilings embody visual elegance. The unobtrusive substructure with integrated cross-beams in the sail underline the floating character.
Key features and benefits:
Versatile and flexible, they can also be used as cooling ceilings. 

These raft ceilings either comprise an individual panel (Type 1) or several panels joined together (Type 2). 
Ideal for improving room acoustics

Optionally combinable with core-activated concrete ceilings

Can be dismantled easily and without the need for tools
---